The Jumble System
The Jumble System is a hack of an early version of Caltrop Core by titanomachyRPG, I made it kind of as a joke thinking like "What if instead of d4 was d100 and it was stupid?" So I made this cuz I think its cool; Anyway its 1 PNG so yeah it goes to show, I will set em up here and also u can download it.
If u want to support this and me, donate or pay for some of my other games! I love you and have fun!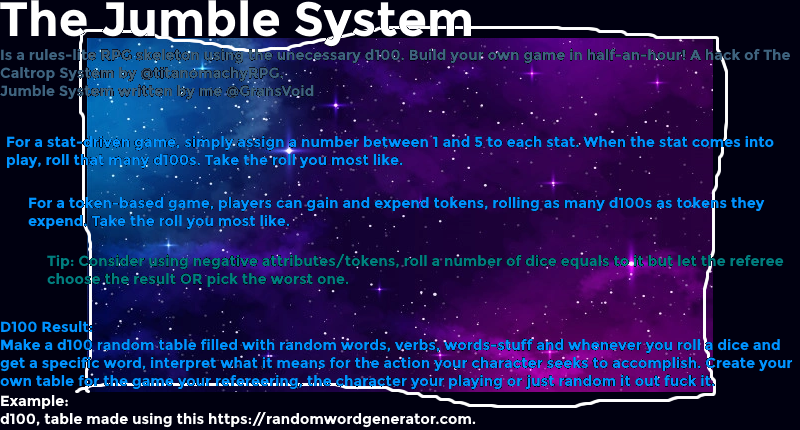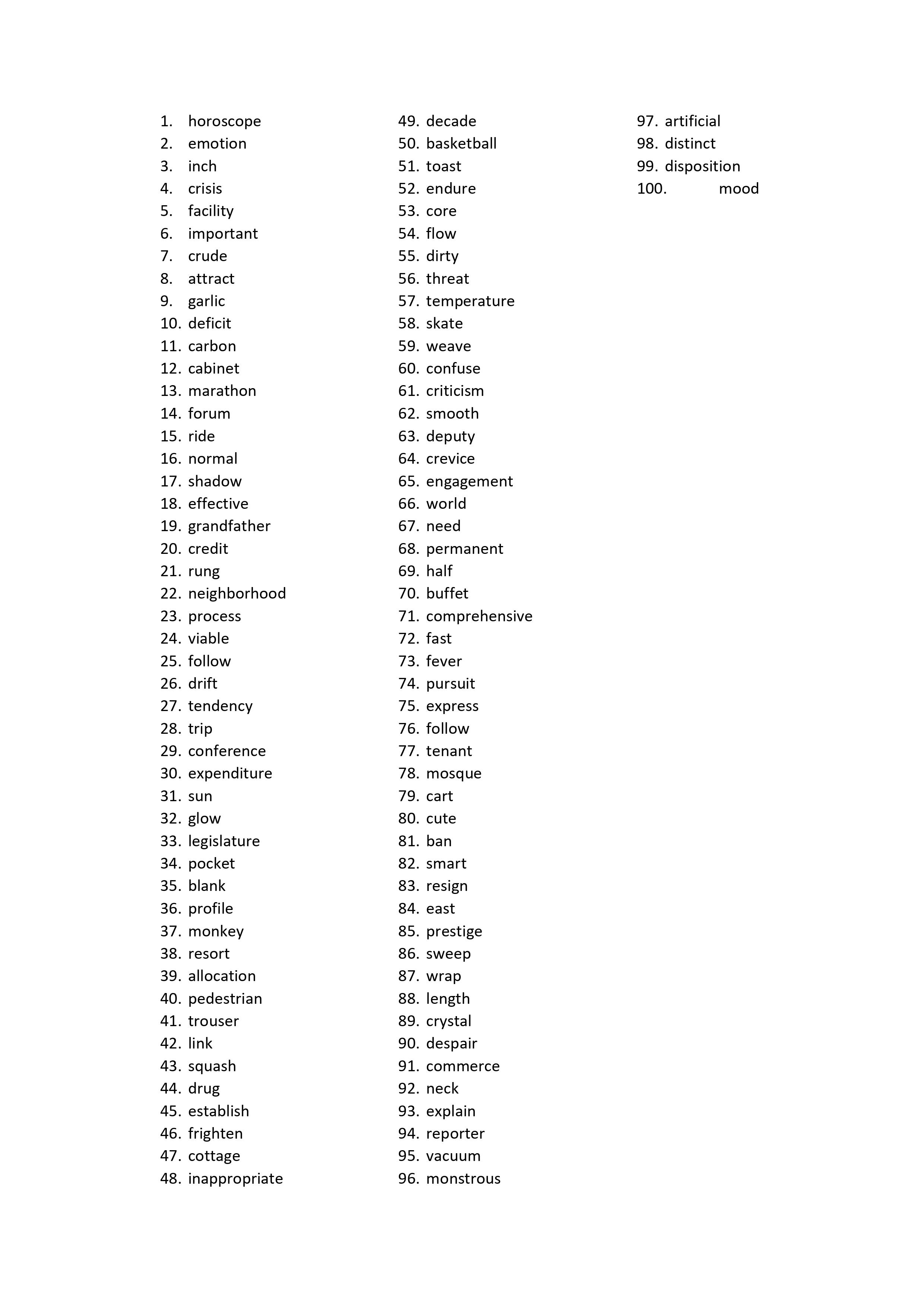 Install instructions
Have fun! I love you.